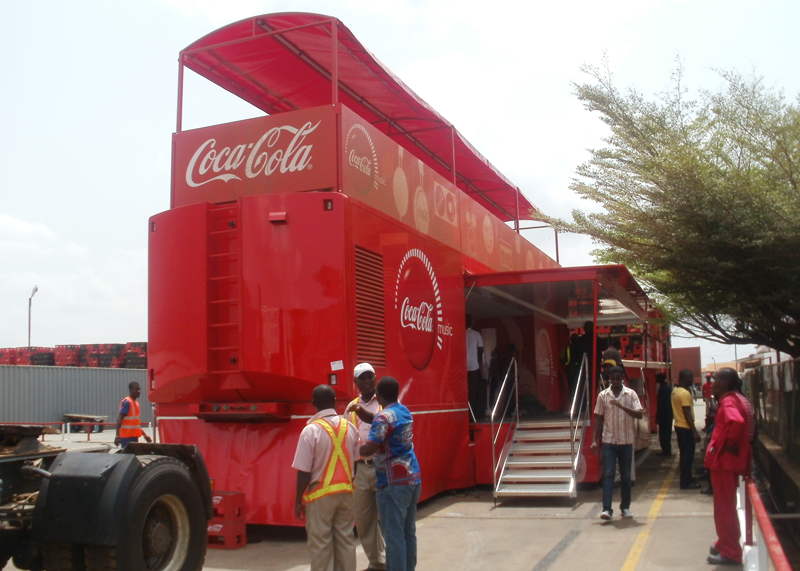 Coke on the road
When Coca Cola in Ghana asked about a Roadshow trailer we were delighted to help. Having already successfully supplied a similar unit to Stella Artois we were able to further develop the design. Both clients had specified the need for an upstairs viewing gallery with weather protection and incorporated internal staircase arrangements.
Stella required  a full sampling counter with plumbed in service points whereas Coca Cola required a full 'live stage' facility for acts to perform and VIP Guests to be entertained.
Coca Cola's trailer was designed and built in just over 4 months. We delivered the trailer to Accra, Ghana and our experienced operator was then on site to train the local team demonstrating to them  a comprehensive set up procedure as well as a run through of the finer points of operating the trailer.
Imagine our surprise when we found the trailer was also to be used with the artistes performing live from the roof gallery – on the road ! Obviously not something that is seen in the UK.
All the reports back have been good and lots of activities have been planned both static and moving –  It has been a fun packed journey  and a pleasure to be a part of another great Coca Cola experience.