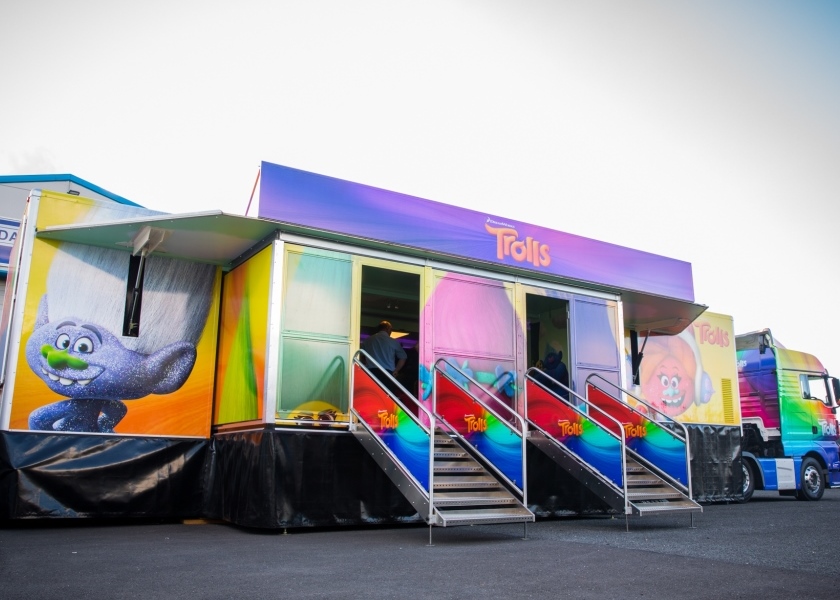 Trolls Truck – 13m Trailer conversion
DWT were commissioned to build a fun packed child friendly interactive mobile vehicle and at more than 17 metre long and 6m wide the Trolls Truck has certainly lived up to expectation. Complete with onboard generators and air conditioning the Trailer expands with a 7m hydraulic pod extension on the nearside and gullwing extension with twin entrance and exit to help control the flow of visitors.
I want to expend my thanks to the DWT team.  The truck looked amazing.  The quality – perfect, the management – perfect. I really couldn't have asked of more.
VP Franchise & Marketing, Universal Brand Development EMEA 
Click the link to see what Alissa had to say when she visited the #TrollsTruck https://goo.gl/PebdUz