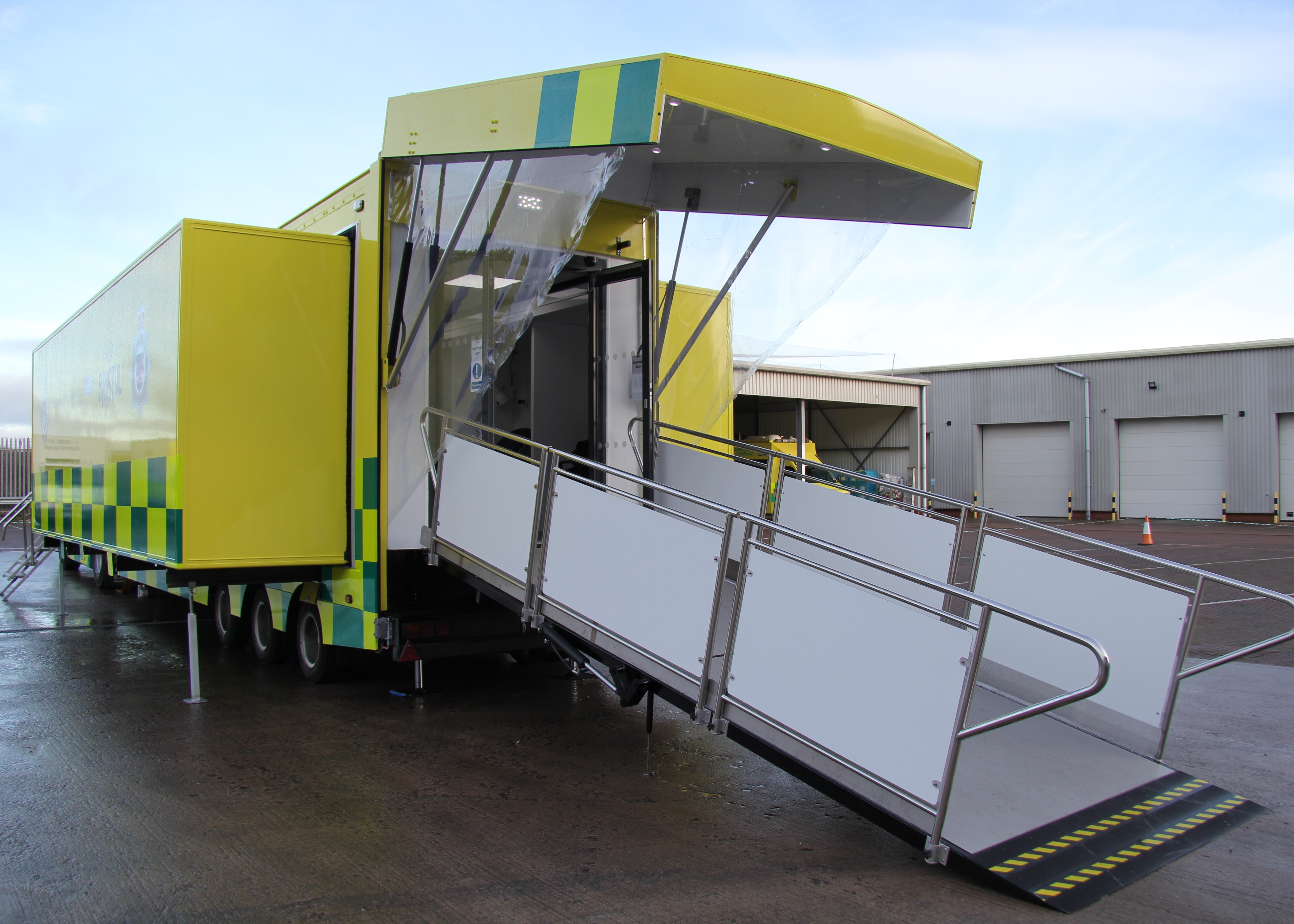 Mobile Treatment Unit completed for South West Ambulance
Just before Christmas the first Mobile Alcohol Response Centre was successfully delivered within 3 months of order to the South West Ambulance who operate the unit locally.
The expanding articulated unit has been designed and engineered to provide a versatile Mobile Treatment Centre for treating patients, with a covered ramped entrance leading to a reception and holding area. There are 8 treatment medical couches in a temperature controlled air conditioned environment together with a staff zone and flushing toilets and showers facilities. The unit has its own on board generator with solar panels topping up battery supplies for the emergency lighting and various hydraulics systems.
"After 30 years supplying and refurbishing exhibition trailers this has been a fantastic opportunity to demonstrate the wide ranging of skills and capabilities of our experienced and multi -talented engineering and workshop team. We were pleased to have the support and technical input of key suppliers who have supported us over the years and we are looking forward to the opportunity to demonstrate these further as this side of the business develops" says MD David Wilson.
The 'ARC' was commissioned by Barcode part of the National Licensed Trade Association as a flagship demonstration of multiple agencies working together to ease pressure on the seriously stretched accident and emergency departments